Your Questions Answered: Addressing Challenges with Insurers:
Join CSRO for the second webinar in our two-part advocacy webinar series on October 27 to hear how effective practice managers get payers to respond from CSRO Insurance Committee members Julie Baak, Nilsa Cruz, and Karen Ferguson.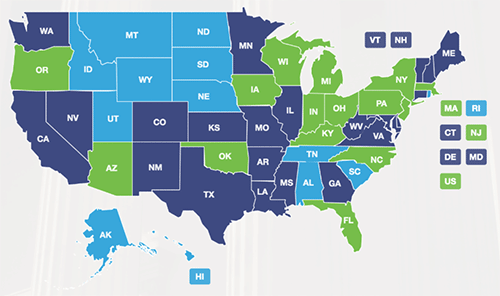 Check out CSRO's interactive legislative map tool!
Click on your state, and learn about current policy and ways you can take action to make an impact.
LEARN MORE