CSRO has been working with the Center for Program Integrity (CPI) at CMS on the complex vs therapeutic coding and billing issue.
CMS (CPI) is aware that, despite its technical direction to pause the "downcoding" of Cimzia® (J0717), Orencia® (J0129), Simponi Aria® (J1602), Stelara® (J3358), and Prolia® (J0897), the MACs continue to reject claims when the complex administration codes are submitted. They are looking into why this is happening and CSRO will send out an update once additional information is known.
Stay in the know with CSRO!
Receive bi-weekly updates about relevant legislation and advocacy efforts, along with our current events and news.
---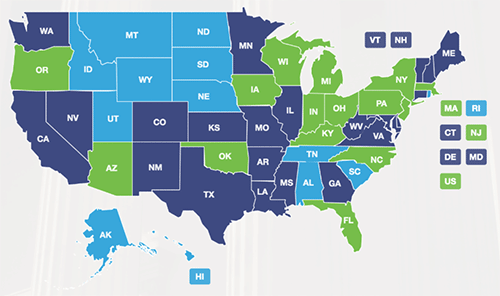 Click on your state to learn about current policy that can or is impacting the rheumatology community.