2017-03-27 Drug Pricing Legislation
New Legislation Could Shine a Light on the Elusive World of Prescription Drug Pricing
Posted: March 27, 2017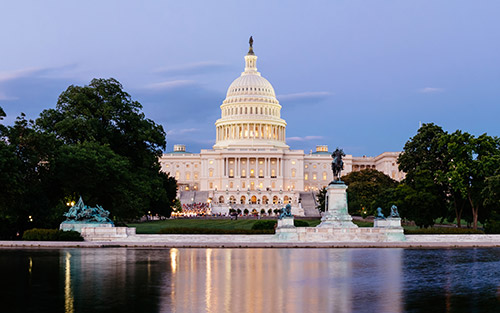 Ever-increasing drug prices have recently been at the forefront of the healthcare debate in America, and a new bill introduced in Congress last week may be the important first step in shedding light on the intermediaries who play a huge yet largely unnoticed role in drug pricing: Pharmacy Benefit Managers (PBMs).
PBMs act as intermediaries in the complex and complicated prescription drug market and thus have a critical role in not only the price patients pay for their medications but also which drugs are available and accessible to the public. This is due in large part to a rebate system whereby PBMs negotiate retroactive rebates from the drug manufacturers in exchange for their drug's placement on formularies. But while PBMs claim that these retroactive rebates help lower the cost of drugs and drive down the amount patients ultimately pay out of pocket, controversy regarding the effectiveness of this system has begun to mount amidst criticism over the lack of transparency and accountability around PBMs and rebates.
It is against this backdrop that Senator Ron Wyden (D-OR) introduced in the US Senate last week the "Creating Transparency to Have Drug Rebates Unlocked (C-THRU) Act of 2017" (S.637) in an effort to shed an important light on the practices associated with manufacturer rebates. Specifically, this bill would require PBMs to publicly disclose on the Centers for Medicare and Medicaid Services website information regarding the total amount of rebates received from manufacturers and the percentage of those rebates that get passed back to insurers. It would further establish and implement, following an initial two-year reporting period, a minimum percentage of rebates that PBMs would be required to pass onto insurers, which would ultimately help to drive down premiums and other out-of-pocket costs for patients.
The CSRO applauds the efforts of Senator Wyden and cosponsors Senator Heidi Heitkamp (D-ND) and Senator Jon Tester (D-MT) in taking this crucial step towards bringing greater transparency and accountability to PBMs. The CSRO will continue to actively support this bill as it continues to make its way through the legislative process and looks forward to working with Senator Wyden and other members of Congress on this important initiative.