N2017-05-10 NE Biosimilars
Biosimilars Bill headed to Nebraska Governor
Posted: May 10, 2017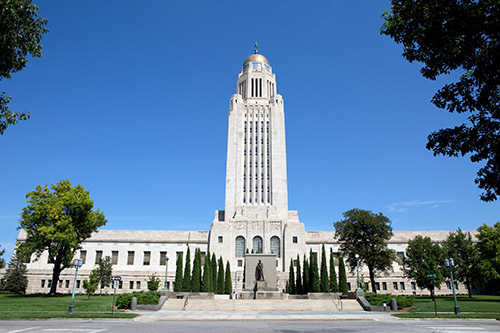 Legislation that provides the substitution and regulation of biosimilars, LB481, was approved by Nebraska's Unicameral Legislature on a vote of 47 – 0. The bill now goes to Governor Pete Ricketts for his expected signature.
The bill's sponsor, Senator John Kuehn, stated, "Biosimilars are an innovative class of pharmaceuticals that provide treatment options for health care providers and patients. Biosimilars are less costly imitations of drugs known as biologics, which are used to treat a range of diseases including cancer, rheumatoid arthritis, diabetes, and anemia. But they are different from generics in that they are not exact copies. LB 481 is a critical piece of legislation that updates Nebraska statutes to provide guidance for clinicians and dispensers as biosimilar products pass through the FDA approval process."
LB481 also creates much needed patient safety rules for dispensing pharmacists to communicate with prescribing physicians any biosimilar substitutions within three business days of a switch. Nebraska would become the 32nd state to adopt such legislation. The CSRO has long been a part of the educational forces in Nebraska to help properly write, track and pass the bill in the Legislature.