2017-06-15 Biosimilars Conference
The Atlantic Hosts Biosimilars Policy Roundtable.
Posted: June 15, 2017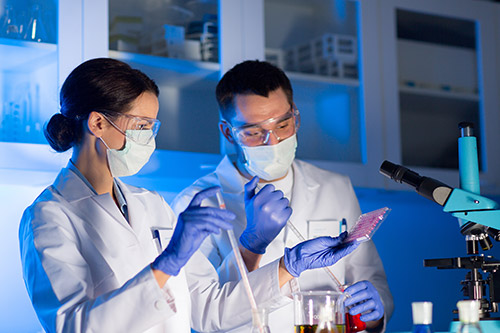 The Atlantic recently concluded its policy roundtable on biosimilars June 7th, with the third and final installment titled: "The Next Drugs: An Atlantic Policy Update on Biosimilars." The third installment featured an eclectic group of speakers including: Democratic Representative for Vermont, Peter Welch, and the Associate General Counsel for Intellectual Property at Momenta Pharmaceutical, Phil Nickson. The speakers offered their insight into the regulatory and legal progress that biosimilars have made, and the hurdles they will face in the future.
The first panel featured Representative Peter Welsh surveying prospects for working with Congress and the current administration on streamlining the process of developing and deploying biosimilar drugs in the U.S. Despite uncertainty surrounding the administration's priorities, he remains optimistic that a bipartisan consensus can be reached on biosimilar legislation citing a number of influential actors that would be receptive, and the creation of a biosimilars caucus in congress.
The second panel featured attorneys and government affairs professionals updating the audience on how the patent landscape would be affected by the Supreme Court's pending decision in the Amgen v. Sandoz case. Just days after the conclusion of the roundtable, the Supreme Court ruled in favor of Sandoz, allowing biosimilar manufacturers to launch their drugs to market more quickly.
During the course of the proceedings, the Biosimilars Council announced their "Leading on Biosimilars" conference to be held in Washington D.C. on September 12th and 13th. For more information on the conference visit biosimilarscouncil.org, and to watch full recordings of the three roundtable discussions, follow this link.
In light of uncertainty at the federal level, it is imperative that state governments and advocacy groups capitalize on the momentum of the Sandoz decision to ensure that biosimilars can be distributed to the market in a safe and efficient manner. To date, 35 states and Puerto Rico have enacted biosimilar substitution legislation. CSRO will continue to advocate on behalf of patients and providers for legislation that balances strict safety requirements with increased patient access to cost saving products in the states that have yet to take action. In addition to these efforts, CSRO will continue to dialogue with the FDA to ensure that its guidelines for biosimilars exercise the necessary caution and safety.