2019-01-10 PBMs and New Approaches to Drug Pricing
PBMs and New Approaches to Drug Pricing in 2019
Posted: January 10, 2019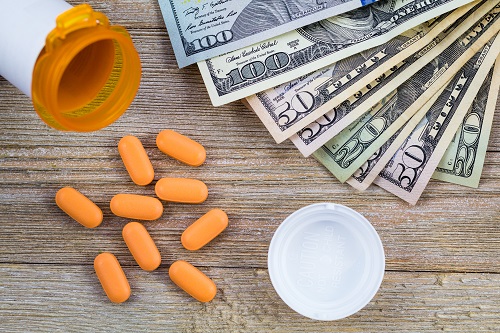 Without a doubt, lowering list-prices for prescription drugs was a national focus in 2018. Coupled with numerous advocacy organizations bringing increased awareness to Pharmacy Benefit Managers' (PBMs) unfair practices, and their effect on drug prices, several reforms have sparked across the U.S. and are expected to increase in intensity in 2019.
Pressure on PBMs to restructure their services led to announcements made by two of the largest third-party drug program administrators in the U.S. over the last month, and both drug pricing announcements were greeted with mixed reviews.
CVS Health announced early in December that they will be offering a new prescription benefit option in 2019 that will pass all drug makers' rebates back to plan sponsors. The company calls the new plan a "Guaranteed Net Cost" pricing model. According to CVS Caremark, clients' average spends per prescription will be guaranteed for retail, mail order, and specialty pharmacy channels. Additionally, the PBM claims that the model is designed to pass 100 percent of rebates back to plan sponsors and would provide plan members with increased transparency for the net costs of their prescriptions. CVS's new model has been met with cynicism because it is doubtful that this design is sufficient to resolve the harms already created by PBMs. The model also does not address the underlying transparency and reclassification problems regarding formularies and does not bring about systemic reforms.
CVS's announcement piggybacks one made by the PBM, Express Scripts just last month. Express Scripts announced the launch of its National Preferred Formulary, which is said to allow plans to have the option of choosing covered products with lower list prices, such as, authorized alternatives to brand-name drugs. The Flex option under the formulary is also said to allow cash-paying patients to have immediate access to lower-priced drugs when they are available.
Both the CVS and Express Scripts announcements came after months of increasing pressure from a variety of stakeholders regarding the high cost of drugs, and particularly the link between high prices and manufacturers' rebates. Certainly, a PBMs role in negotiating drug prices has resulted in skyrocketing costs for patients. Increased transparency and regulation must be imposed on PBM providers and the drug rebate system in order to achieve the needed overhaul of the current system.
In fact, earlier this year the Trump Administration suggested that PBMs should be required to use fixed prices or value-based contracts rather than being allowed to receive undisclosed rebates from manufacturers. However, no regulatory action has been taken to date.
The U.S. Department of Health and Human Services (HHS) drafted a report to highlight accomplishments made within the first 100 days of the administration's "American Patients First" blueprint. In the report, HHS outlines the factors the administration believes is driving increased drug costs in the U.S., and how they plan to bring down prices and reduce out-of-pocket costs for consumers. According to HHS's report, 15 drug companies reduced list prices, rolled back increases, or committed to freezing prices for the remainder of 2018 since the blueprint was released. The blueprint is laden with proposals to contain government spending on prescriptions, reduce barriers for generic prescription approvals, and lowing manufacturers' drug pricing powers. Absent in the blueprint however are any real PBM reform proposals to make the rebate programs that benefit the middleman obsolete, or at the very least more transparent.
Interestingly, several congressional bills were filed in December, all of which aim to control drug pricing in some fashion. The CURE High Drug Prices Act seeks to prohibit prescription drug price gouging and sets forth provisions on what percentage increases would constitute as gouging by manufacturers. The Right Rebate Act sets forth penalties for manufacturers who misclassify drugs. Another legislative attempt made would prohibit brand name drug companies from compensating generic drug companies to delay the entry of a generic drug into the marketplace.
Despite attempts made to address problems in the prescription drug system, no bill has passed through the legislature to restrict a PBMs ability to operate in the shadows; through the practice of undisclosed rebates and formulary placements given based upon cost incentives.
Even so, some state legislatures have managed to get legislation enacted which place increased transparency on the PBMs operating in their perspective states. For example, one piece of legislation that passed unanimously last year in CT requires drug companies to be more transparent about their pricing. Connecticut Governor Dannel Malloy signed House Bill 5384 into law, now Public Law No. 18-41 which is to take effect in 2020.
Following that example, a new proposal was made by Connecticut State Comptroller Kevin Lembo to increase transparency and eliminate hidden exchanges between PBMs and drug manufacturers. Lembo's office manages the state's pharmacy benefits contract which costs CT nearly $2 billion on health care for more than 200,000 public employees, retirees, and their dependents annually. Lembo attests that the "national model for pharmaceutical pricing" is broken and allows for PBMs to operate largely under the public's radar.
The CT proposal seeks to implement a regulatory reporting requirement on drug manufacturers who would be charged with the responsibility of reporting all payments made to PBMs. The state then would only pay the amount to the PBM that was paid to each pharmacy for the cost of filling prescriptions. Lembo predicts this would eliminate a PBMs ability to charge plans for more than what they paid for the prescription.
Looking to 2019, it is still unclear how Cigna's $54 billion acquisition of Express Scripts this month will affect the Insurer - Pharmacy Benefit Manager (PBM) market structure. The insurer, Atena, is also expected to acquire the PBM, CVS Caremark for $67 billion by 2019.